Greetings Everyone!
This week's Stuff!
Sunday, August 9th 2020
"Rare Live Performance!"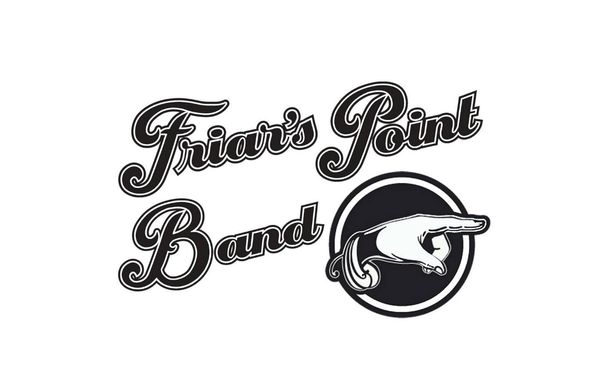 Yes, it's true.
Friars's Point Band will be performing,
Sunday, August 9th, at The Perkasie Owls Club,
602 Elm Ave, Perkasie PA 18944, from  5-8:30 PM.
and is the 2nd annual poker run supporting 
Angels Sharing The Warmth, 
a local charitable organization distributing clothing and food.
The event is open to the public,

Click the pic for more event details.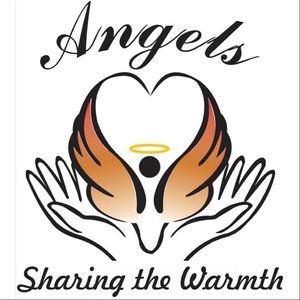 In the meantime, Click the pic, to warm up with some FPB!

Peter Green
(1946-2020)
God bless, God speed, Peter Green.
As a guitarist, singer, songwriter Green had
a quietly profound influence on modern popular music.
He played on the second of John Mayall's 'Holy Trinity' albums, "A Hard Road", (preceded by '...with Eric Clapton' and followed by 'Crusade'), solidifying the tradition of Les Paul Marshall driven British Blues which inspired a generation of players, penned the classic rock standard, "Black Magic Woman", and the number 1 hit "Albatross", and founded Fleetwood Mac who established the blues-rock genre,
and eventually became one of the biggest selling acts of all time.
"Albatross" is Fleetwood Mac's only number one on the British Singles Chart
Here's Peter Green's Fleetwood Mac performing
"I Need Your Love So Bad"
click the pic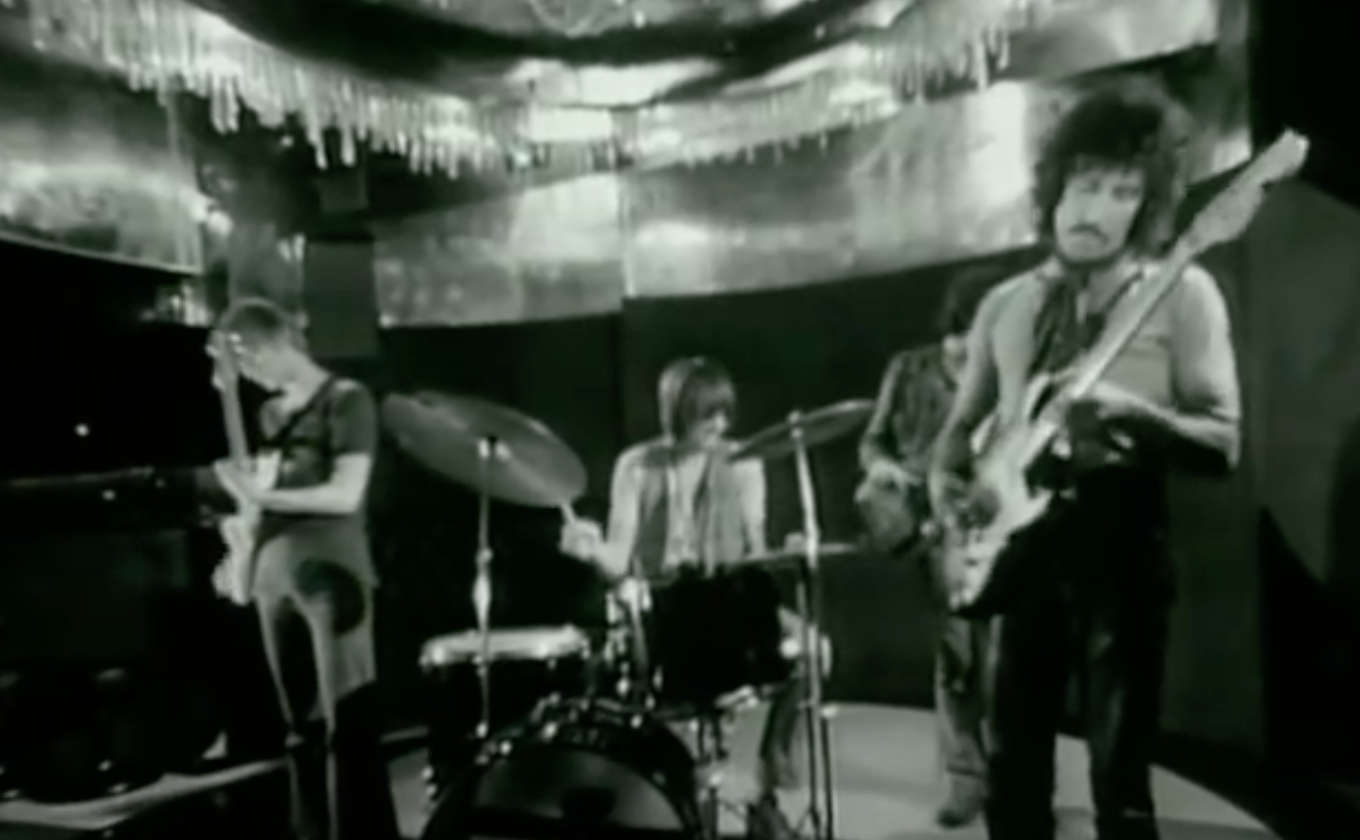 Peter Green's had immense impact on guitarists of the day.
His taste, feel, and sincerity hit a timeless chord.
Green's tone was coveted by everyone.
A lot was attributed to his "magic" 1959 Les Paul Standard, nicknamed "Greeny",
which became one of the Holy Grail guitars.

 - Indeed, Green's "magic" Les Paul, with its unusual tone, has been the stuff of legend. As Green told Guitar Player in 2000, his 1959 Les Paul Standard sounded like any other until he inadvertently reversed the neck pickup after seeing Eric Clapton perform. "I heard him play one night, and he was on the treble pickup all night long," Green said. "It sounded so good, I thought I'd take my bass pickup off altogether… I put it back on the wrong way around so that the poles—the pickup screws—were facing in the opposite direction." -
Green leant, then sold the guitar to Gary Moore, (click here for the story.)
Moore sold it to pay tour debts, for an undisclosed amount rumored
to be in the million dollar ballpark.
Kirk Hammett of Metallica owns the guitar now, and was rumored to have paid 2 million for it,
though he says he got it for much less. Every penny counts.
This Week's Guitar Albums

A Hard Road
John Mayall and the Bluesbreakers
(click the pic to listen)

The second of Mayall's groundbreaking blues albums,
(preceded by '...with Eric Clapton', and followed by 'Crusade' with Mick Taylor),
cemented Peter Green's reputation as a guitarist, and Mayall as the leader of the '60's electric blues movement.
Anyone who wants to learn to play, just study those 3 records.
..and maybe this one too.....
Blues For Greeny 
Gary Moore


(click the pic to listen)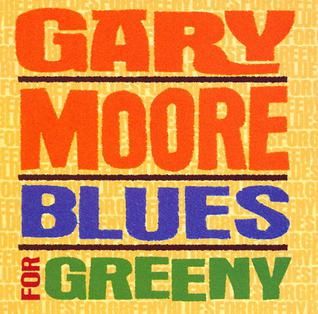 Gary Moore was the spawn of the Holy Trinity, and took the classic British Blues
approach to the next level. His taste and deep vocabulary is displayed no better than
in his roll as ultimate fanboy, with his tribute to Peter Green.
"Blues For Greeny" is as much a textbook as the three Mayall albums,
and the exploration of "Greeny's" tone through a variety of rigs, is a real treat,
cooked up with lots of TLC. 
This album was released in 1995, Peter Green must've been moved.
A Couple Weeks Back Jr.'s Wailing, with special guest Chris London,
featured several Peter Green tunes during their set.
Jr.'s Johnny T, considers Peter Green a major influence,
and always features some Green during the show.
Like it This Way - Fleetwood Mac
(click the pic)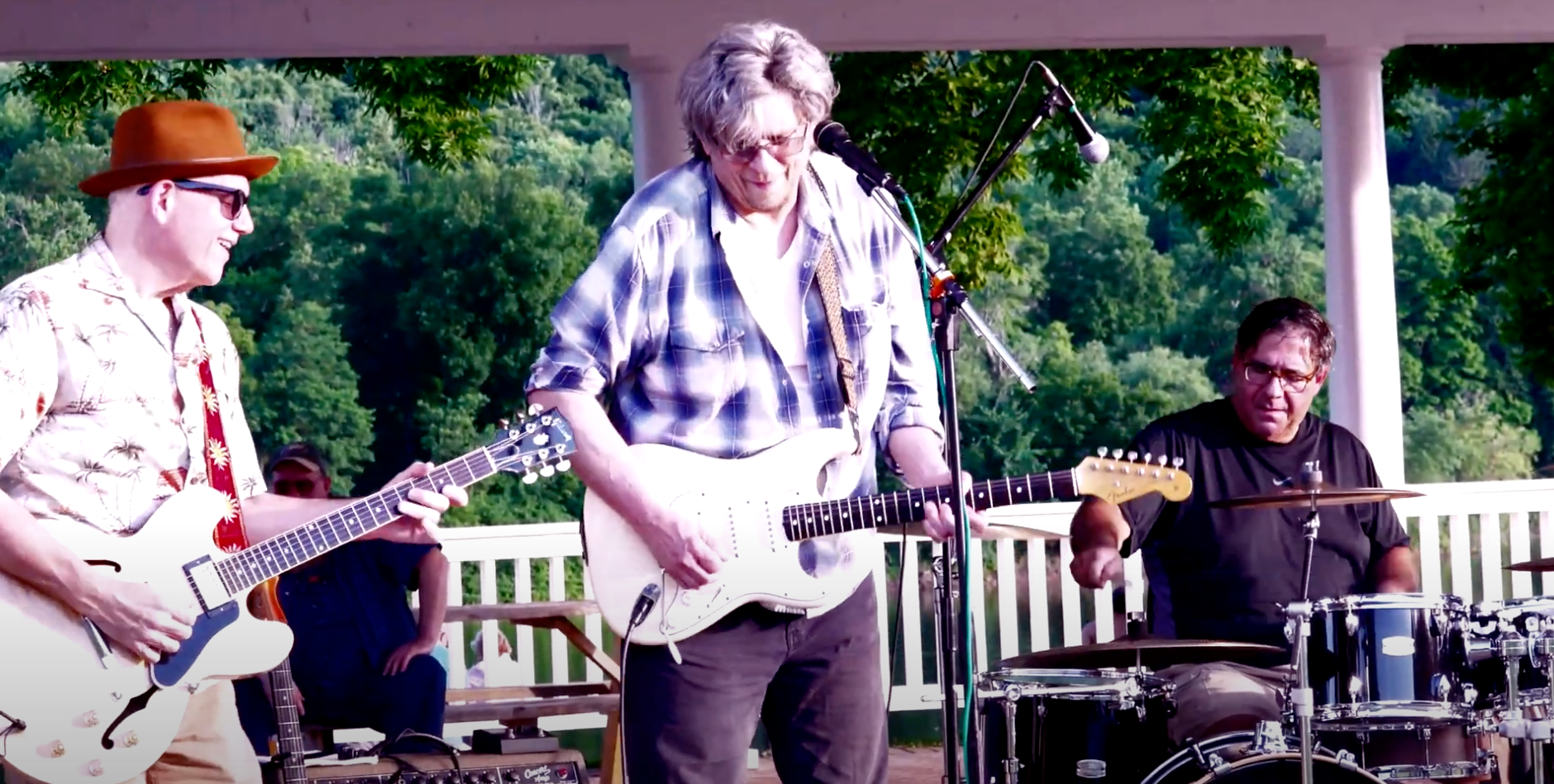 Albatross - Fleetwood Mac 
(click the pic)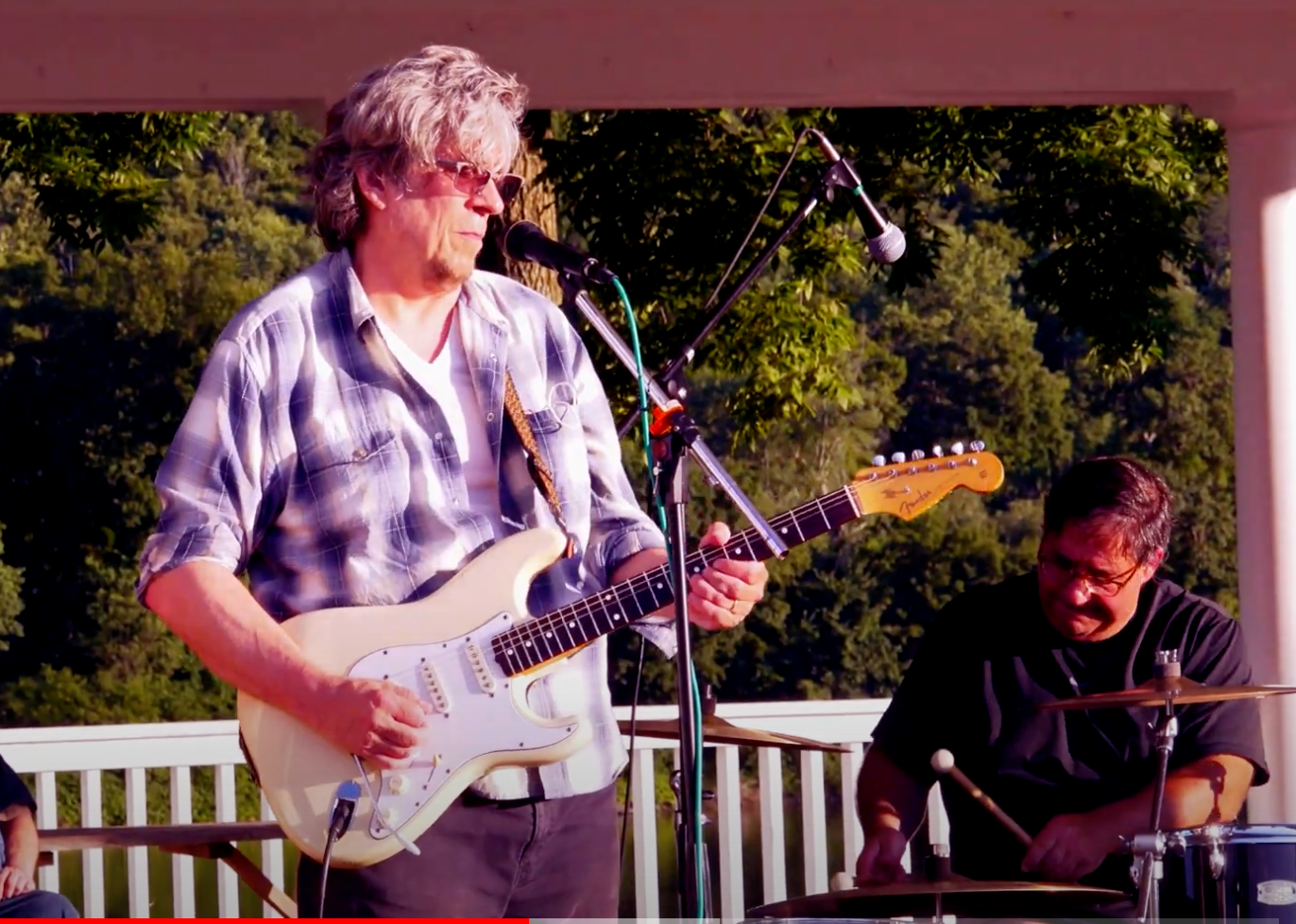 This Week's Tune
"Here's To Say We're Through"
The Chris London Band
First American Album
(click the pic to rock 'n' roll)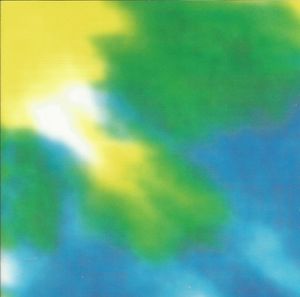 Click The Pick Then Shuffle Chris London Captured Live,
a collection of  all sorts of clips, from all sorts of places, in all sorts of shapes and sizes.
Check out all the videos and subscribe to the YouTube Channel!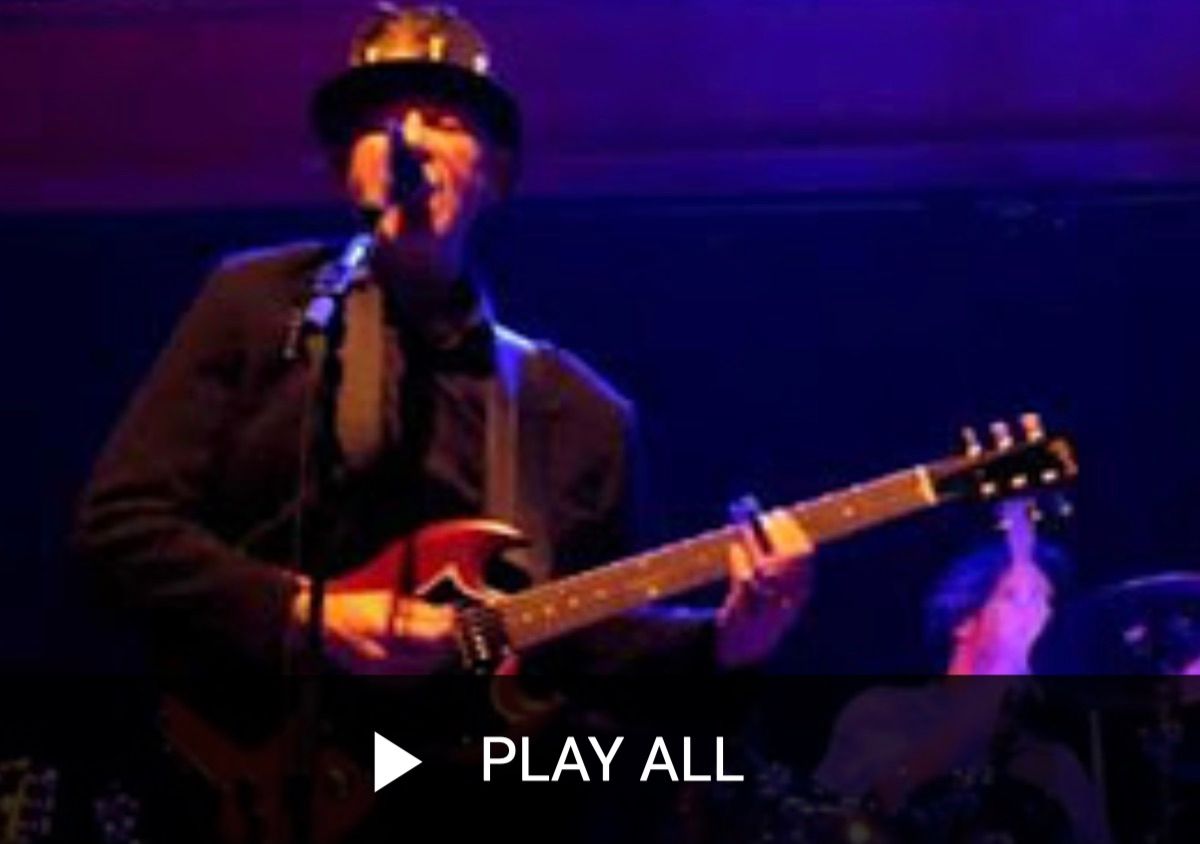 The Bonswaado Brothers: Ain't Got No Time EP is Here! 
Click The Pic for info on how to get your own copy.
And for a limited time, download free…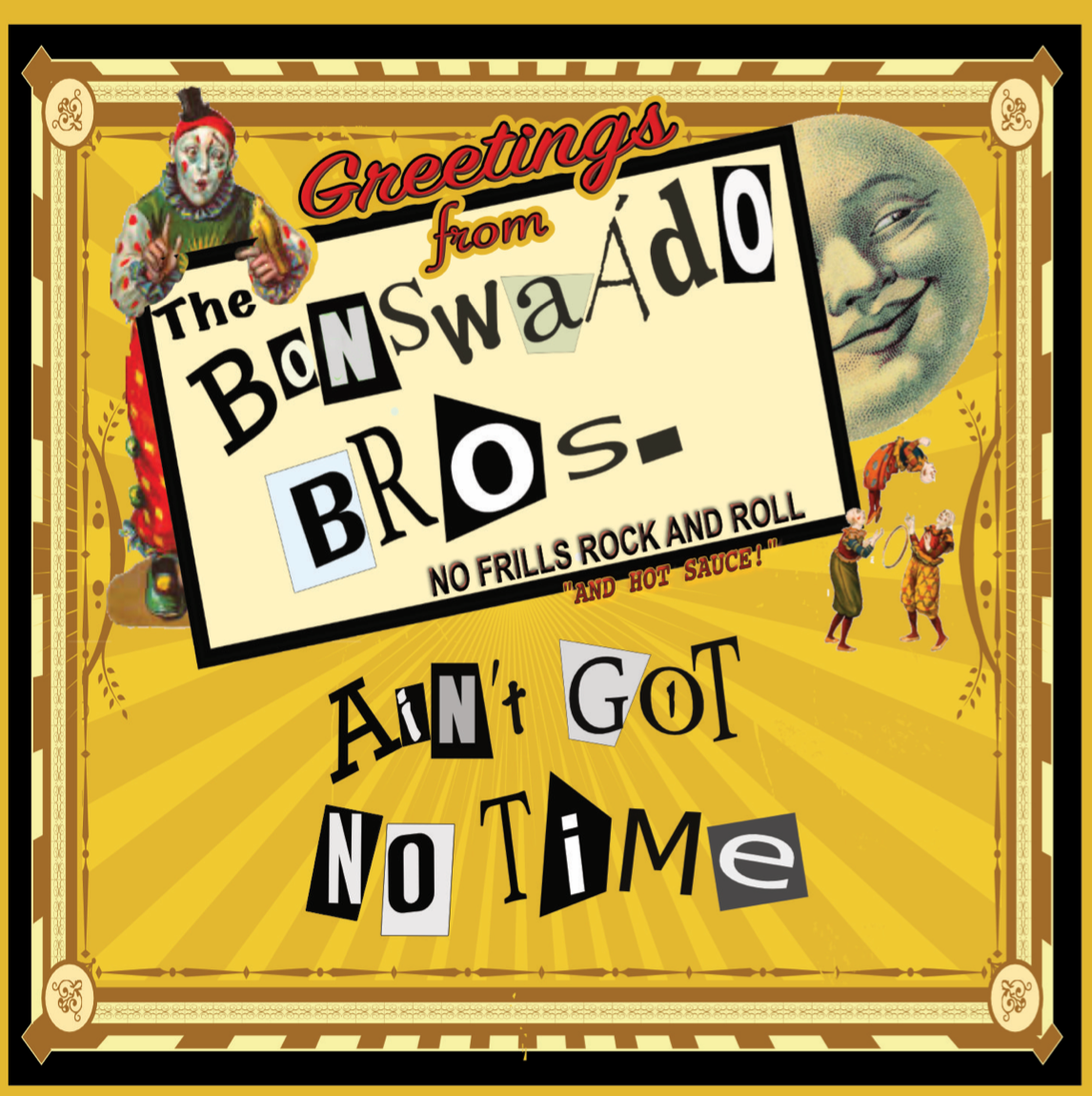 xox