We'll get right To The Point  and over the hump to the weekend and back to some warm weather!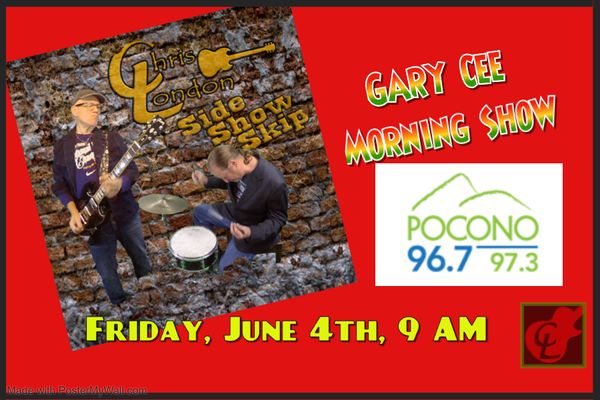 Tune in to The Gary Cee Morning Show on 96.7, Friday, 9 AM, as Chris and SideShow Skip
pay Gary and the gang a visit.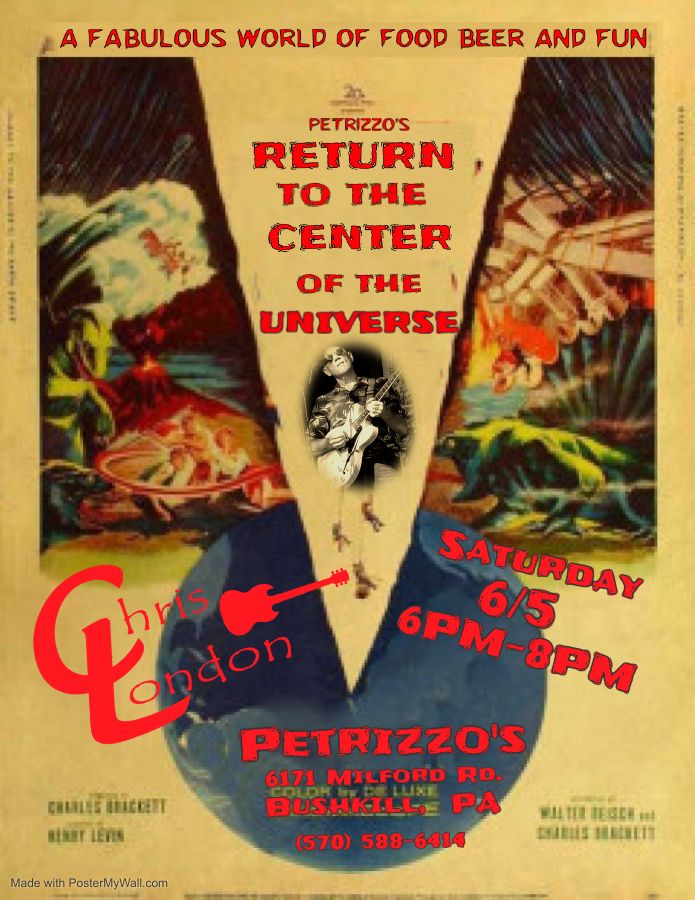 Saturday 6/5 Chris London returns to
The Center Of The Universe,
Petrizzo's Italian American Restaurant, from 6-8 PM.

Monday, 6/7, at 7 PM, Chris and SideShow Skip, will kick off, and welcome back, The East Stroudsburg Community Alliance, Music On Mondays at The Historic Dansbury Depot.
This is the first of many events planned this year to celebrate East Stroudsburg Borough's Sesquicentennial, (plus one).
Looking forward to seeing you somewhere!
Check In Often For Updates!